Are you looking to make a large international payment?
We're Eris FX. Specialists in currency exchange and money transfers
For individuals and businesses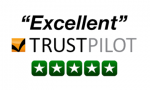 Clear, fair currency exchange rates; no need to negotiate with dealers or salespeople
Same-day global bank to bank transfers with no additional fees or commissions to pay
Register in minutes,  trade the same day, simple online software puts you in control 
We've helped thousands of customers transfer hundreds of millions of pounds since 2007
Compare our currency exchange rates for £100k
Amount of Euros received when sending £100k to France
Global Reach (formerly FC Exchange)
Western Union Business Solutions
Comparison obtained on 25 April 2019 at 12:49 GMT*
Click below to start saving
See our live money transfer rates for yourself
Hold tight, we are getting things ready for you...
             Exchange rates move all the time and the price you see now will not necessarily be the same when you are ready to do your deal.                                               Margins are calculated according to the GBP value of the transaction.  The margin, rate and total amount include all our costs and there are no additional charges.
Start accessing these exchange rates
The safety of our customers' money is our top priority.  That's why we partner with The Currency Cloud, a global payments platform which provides the highest level of client safeguarding accounts.
Our simple platform lets you decide when and at what exchange rate to do your currency transaction.  Our rates update every second so you always know you have the most up to date price.
Our customers are at the heart of everything we do; they're the reason we exist.  We're here to help. You can email or call us and you will always get to speak to one of our friendly team in the UK.  
We don't have any commission-based dealers or salespeople.  And we don't pay any agents or partners to recommend us.  That means that no-one is trying to sell you our service or to persuade you to use us for their own gain.
You shoudn't be subsidising larger customers.  That's why with Eris FX every customer gets exacty the same price for the same deal, regardless of whether you're a large corporate or a private individual – that's fair.
We believe in complete transparency.  We empower customers to make their own comparisons and decisions.  That's why we show you our exchange rates upfront on our website for everyone to see.  We have nothing to hide! 
Start doing things differently
Sign up with us online – it just takes a few minutes and there is no need to send documents.  We'll check your details and activate your account.  We'll email you once it's all ready, usually under an hour.
Use our simple, secure online platform to give us the details of the beneficiary bank account you'd like us to pay.  This could be your own bank account or a third party such as a lawyer or overseas supplier.
Login and complete a currency exchange whenever you like.  You can see the exchange rate move in real time and grab the price.  Then send us your payment by bank transfer, and we'll do the rest.
Most of our customers find this the most convenient way to transact their deal.  Simply login with your user name and password, and click when you see the rate you'd like to book.  You can use our service on your laptop, tablet or mobile.  Once you have registered your beneficiary bank account it's just a one-click trade.  You can do further deals whenever you like.
We know that some customers prefer to speak to us, or occasionally have probems with their internet connection.  Don't worry – you can call us and we'll do the currency transaction on the phone for you.  You'll still get exactly the same rate as we show online, and one of our helpful and friendly staff will talk you through the process and make sure you get the price you want. 
Become one of our happy customers
*The table above shows how we compared against 10 large brokers as a particular date and time. The amounts shown are the 'money to money' values which include all charges and transfer fees. Prices are taken from fxcompared.com and our own currency converter at exactly the same time for an individual sending GBP 100,000 to France. Competitor prices have been ordered in terms of price and rounded to the nearest full Euro.  Currency rates change all the time so this comparison is always only a snapshot, and the absolute values in the table are not representative of what they may be now. Eris FX rates are changing in real time but fxcompared.com rates can be 15 minutes out of date. Therefore, if you want to make a similar comparison make sure that you check Eris FX's converter at exactly the time that fxcompared.com updates its result.